Now that October is officially here, I really feel like fall is underway. Even though the days are still warmer, the mornings and nights are cool and perfect for sitting by the fire with your favorite cup of coffee or glass o wine. This fall, there are a few things I really want to do and things that I am really loving. Take a peek at my list of fall affairs.
A native North Carolinian, I've never been to the Biltmore house and I have been dying to go! In November, they begin decorating for Christmas and that is definitely the time I want to go! A little bird (the boyfriend) might have mentioned that we might go. So this is definitely on my to do list!
I'm obsessed with both of these looks. Now if only I can add each of these pieces to my closet...
I wore boots for the first time of the season yesterday and I loved it. I've seen so many pairs that I'm wanting but I 100% want these!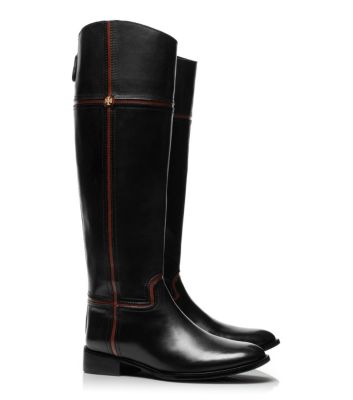 Carving, decorating, Pumpkin Spice Lattes, pumpkin recipes...you get the gist.
Nothing beats curling up by the fireplace after a long day. I'm very excited my new apartment has a fireplace (not this one, unfortunately), and my puppy Sophie has quickly realized that she loves it too.