Though the summer season has flown by and fall is fast approaching, hot weather is still in our midst! With heat indexes reaching the 100+ degree marks this week, boots and sweaters are the last thing on my mind!
One summer trend I have loved is the romper. For the longest time, I wasn't sure what I thought about it, but this year I have absolutely loved them! If worn right, they can be very chic Depending on the style, they are perfect as a beach cover-up, a day shopping, or a night out on the town. Here are a few fun rompers (and jumpsuits) that are my personal favorites!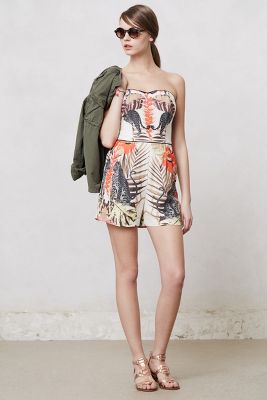 Which is your favorite?