Even if you're not interested in the royals, it has been pretty difficult to miss seeing or hearing coverage about Will, Kate, and the baby this week. I, for one, have loved every minute of it.
What is it about the Royal Family that is so interesting? I love that William and Kate are so relatable. Kate wears high-end fashion, but dresses in affordable looks as well. Will serves his country in the RAF. When together, they seem so happy, at ease, and in love. And now, they have a beautiful new son.
They were the picture of perfection today when showing their son to the world outside of St. Mary's Hospital. Kate was absolutely glowing, and William definitely seemed to be the epitome of a proud papa.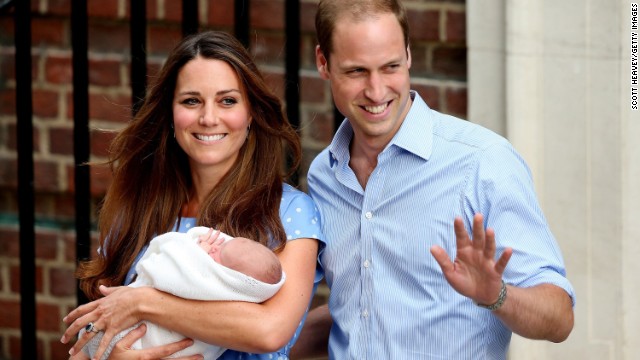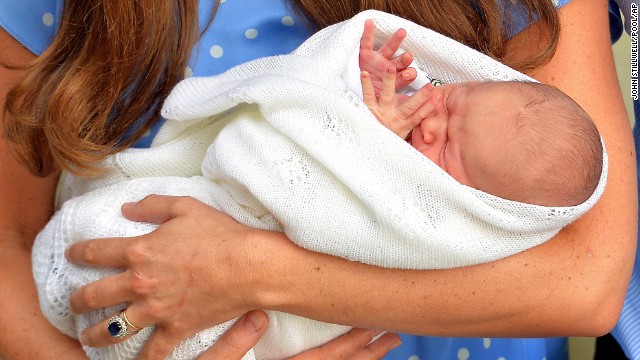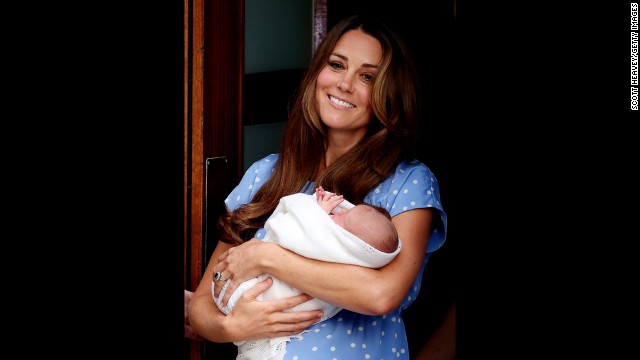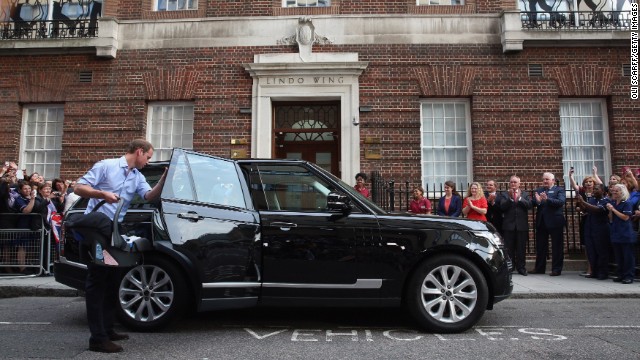 photo credit: CNN International
Kate obviously knew this was an INCREDIBLE moment for England and even the rest of the world, so I'm sure she took that into account when getting ready for the big debut. But what I love most about her look is how simple and classy she looked -- and she delivered a baby just yesterday!
She wore a Jenny Packham polka-dotted cornflower blue dress with simple cap sleeves. The dress was designed exclusively for Kate -- and according to Vanity Fair and JP brand director Blair McColl, there are no plans for the dress to be made for public sale. Though I'm sure so many royal fans would love to have a dress just like Kate's, I love that the designer made it especially for her -- what a special memento for one of the most special moments in her life.
It is also an incredible thing to see pictures of both Kate and Diana side-by-side. Both left the hospital wearing polka-dotted dresses -- and whether it was intentional or not, it seems as though Kate honored Princess Diana's memory by her wardrobe choice.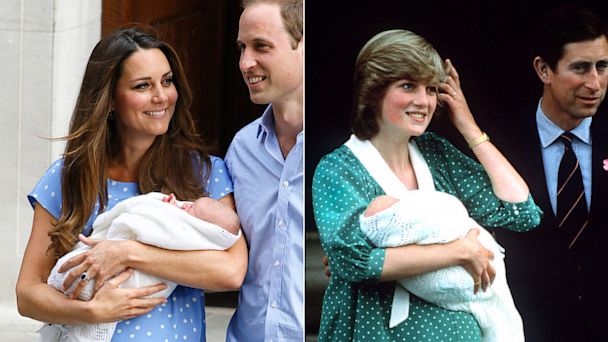 The interview between the new parents and the media (Will quipped that he's glad his son has more hair) was adorable, and it is so exciting to follow this young family's story!
No longer is it the #GreatKateWait -- now it's the #GreatNameWait!
Looking forward to hearing the name of this royal baby!
What do you think about the royal coverage, Kate and Will, and of course, the royal baby?